Are you the
Content Creator Designer CEO Copywriter Coach Social Media Manager Ads Manager Strategiest Customer Support Video Editor
in your launch?
That's a lot of roles to fill, and chances are that you're juggling multiple of these, and that's a lot of work to do all alone… Right?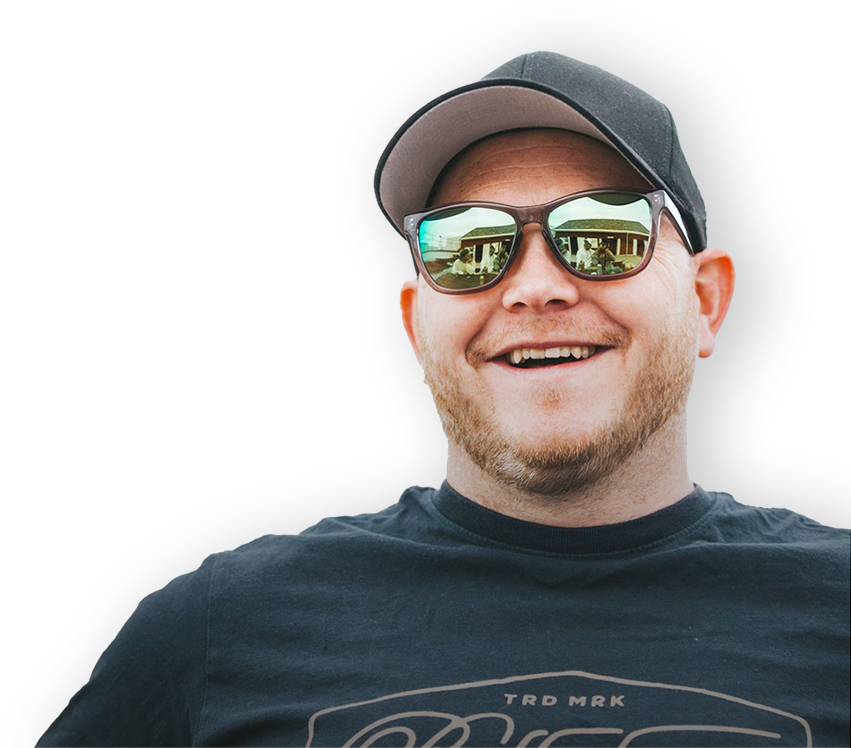 The LBC Support Hub is designed to help and support you in your launch when you need it. Not next week or 3 months from now. Nope, you needed it yesterday… 😅
I don't need to tell you that business can be quite lonely sometimes… always making decisions on your own can be exhausting, and where's the fun in being the only person who understands that you finally got a click on your new sales page, because let's face it, non-biz friends just think you're crazy-obsessed and stopped calling a while ago…
What is the Launching By Choice™ Support Hub and how can it help me?
What if you could have a business and launch strategist in your back pocket when you need to have an extra set of eyes on your copy, or give you feedback on your sales page design, so it flows better, or when you need the energetic and emotional support from someone who gets it and who's been in the trenches.
I mean, the launch free fall is the worst feeling possible when you don't know what to do because you're not seeing the sales coming in, the tech is failing you, self-doubt is creeping in, you're writing the emails on the fly, trying to stay positive on social media,  and you become unhinged – existing on just coffee and granola bars because you don't have time to make a proper meal.
And for the ladies – this is where dry shampoo becomes your friend (so I've heard…)! Not to mention trying to hide the bags under your eyes because you haven't slept or had a breakdown.
Hiring an Online Business Manager, Launch Manager, or a Coach can set you back several thousands of dollars a month (personally I charge $4,444 for 3-month private coaching), and that's a lot of money when you're still trying to figure things out!
In the end, doing it all by yourself without any help or support is going to lead to worry, burnout, and exhaustion.
Every successful online coach knows that running a business and a launch requires help and support from others or a team. You can't grow and scale your business effectively on your own.
SO IF YOU FEEL LIKE YOU'RE DONE WITH ONLINE COURSES… THEN THIS IS EXACTLY WHY THE LBC SUPPORT HUB IS SO FREAKING BRILLIANT.
The promise of the LBC Support Hub is simple: The goal is to make your launches replicable and scalable so that you can go on without my support. I want you to have a launch system that you can rinse and repeat with confidence by making sure you get the strategic guidance you need when you need it to take you to the next level, where you'll experience more opportunities and more success. NO MORE duct taping your launches! 😂
But let's get real for a sec… I'm not here to save you. However, I will give you the tools and the guidance you need, but it's still up to you to take action and make it happen.
THIS SOUNDS GREAT, BUT I ALREADY HAVE INVESTED IN OTHER PROGRAMS THAT TEACHES ME HOW TO LAUNCH.
I hear you… It's one thing to have access to all of these programs and their information, but it's a whole 'nother level to actually implement all of it. So if you want to avoid all of the trial and error and get some help with taking all that knowledge and putting it into action, then LBC Support Hub is a great fit for you.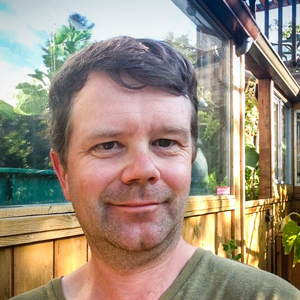 "My membership sales page for my challenge launch converted at an astonishing 17%!"
After I read the value story Ken added to my sales page I teared up a bit. It was SO powerful. And together with the feedback on my messaging, it converted like crazy, all I have to do now is scale and reach more people.
Marc Thoma, Canada
Healthy Fresh Homegrown By Tranquil Urban Homestead
Members inside the LBC Support Hub get access to…
HOTSEATS
There's nothing more effective than being put on the spot and uncovering your fears, doubts, and concerns.
On the first Tuesday of every month, you'll get an opportunity to sit in the hotseat with me and get specific feedback related to your launch and business so that you come out on the other side with confidence and renewed energy. And you'll discover that you can learn just as much from other people's hotseats, if not more, than if you're in the seat.
LIVE TRAINING WITH Q&A SESSION
Uncover the best ways to launch.
On the third Tuesday of every month, we'll dive deeper into a specific topic for you to discover new and better ways to improve your launches. We'll touch on topics such as magnetic messaging, irresistible offers, organized planning, intentional self-care, and more.
GUEST EXPERTS
The truth is that there are certain topics that are better left to the experts.
6 times a year, we'll invite a guest expert to come and share their knowledge with us on a specific topic. It can be anything from FB Ads, Launching your first podcast, Branding, Human Design, etc. Followed by a Q&A session to answer any unanswered questions.
LIBRARY
Unlock a growing vault of previous recordings, templates, processes, and more.
Get access to everything you need with a library of useful content that you can put to use immediately.
COMMUNITY
The secret to great support is having a place with fellow peers that understands exactly what you're going through.
Daily support and accountability in our judgment-free community, where you can ask questions and get quick feedback from your peers and me.
BUT wait, there's more!
as a Hub+ member you'll also get…
LIFELINE CALL (HUB+ ONLY)
Sometimes shit hits the fan, and you really need someone to talk to.
Every month you'll get one 20-minute lifeline call for those "I'm about to die" moments that you can use however you like and whenever you like. (+Members get two calls per month)
OFFICE HOURS (HUB+ ONLY)
The sneaky way to get more coaching is to drop in during open office hours.
Once every week (Thursdays from 8 am to 11 am PDT), I'm keeping the door open for a couple of hours for you to drop in and ask any immediate questions that you have. This gives you some flexibility and more time to get personalized feedback.
VOXER ON-DEMAND SUPPORT (HUB+ ONLY)
When you got something that you need the answer to ASAP.
Send me a message through Voxer and I'll usually reply to you within the hour. Due to time zone differences, this may vary, but you'll never have to wait more than 8 hours.
SUBMIT YOUR CONTENT (HUB+ ONLY)
Personalized feedback on your content.
Every month you get the opportunity to submit one piece of launch material (sales page, webinar, email sequence, ad, etc.) for personalized feedback.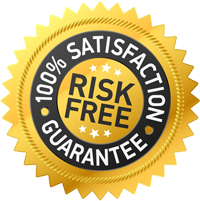 100% Risk-free! Full Refund Within Your First 30-days!
If you're like most people that come to me, you've been burned in the past. And I can only give you my word and tell you that's not going to happen here.
If you, for any reason whatsoever, don't find value in this membership, you're free to cancel anytime.
My guarantee to you is that if you decide to cancel within your first 30-days, I'll give you a full refund. No questions asked. All you have to do is email me at ken@59north.co, and we'll get it sorted out for you.
Now you can invest in this membership with confidence and peace of mind knowing that there's truly no way that you'll be ripped off or get burnt. Because if this isn't what you wanted, I don't want unhappy money. So it's for that reason you can join absolutely risk-free.
This isn't for everyone.
However, if you're an expert online coach and have had some success with your launches and you see results with your students or members, then this is a great fit for you.
It could be that you have plateaued for the last couple of launches, and you're seeing little to no growth right now.
You've taken the steps and hired a VA to help you out (or at least started to think about it).
For me to be able to help you, you have to have some skin in the game and executed on at least 5 launches because then you know what this is all about. You know that you can't continue doing things the same way you have up until now. Something has to change…
If you're committed, coachable, and willing to test things out, then this is a great fit for you.


You haven't launched before



You feel like there's no room for improvement



You haven't set any goals for your business



You haven't made any sales with your launches



You have no desire to grow your business



You're not coachable and take action


You want to take your launches to the next level



You want to be clear and confident in your messaging



You want more sales in your launches



You want to have your Million Dollar Offer



You want to grow and scale your business



You want a launch system that you can rinse and repeat
Ready to start crushing your launches over and over again and become the Unstoppable CEO at the fraction of the price of hiring an OBM, Launch manager, or a coach?!


1x Hotseat Coaching Call



1x Live Training + Q&A



Community Access



Guest Experts Trainings



Library of Resources



Voxer On-demand Support



1x 20-minute Lifeline Call



4x Office Hours Calls



1x Submit Your Content
Go Annual and SAVE  $394! Enroll in the LBC Support Hub TODAY for only $2,364 $1,970!



1x Hotseat Coaching Call



1x Live Training + Q&A



Community Access



Guest Experts Trainings



Library of Resources



Voxer On-demand Support



1x 20-minute Lifeline Call



4x Office Hours Calls



1x Submit Your Content
Go Annual and SAVE  $994! Enroll in the LBC Support Hub TODAY for only $5,964 $4,970!

Upgrade to annual, switch plan, or use any of the so-called "in-app upgrades" to get extra support, such as a 60-min private coaching call, a 20-min lifeline call, and more…
When I first
started launching...
I was all over the place… I didn't know what I was doing, and I was literally like a fish out of water. I tried to follow all the tips from the different gurus and experts out there, but I had no idea what to do with that information.
I was constantly winging it… I thought I had a plan, but I wasn't even close! I was writing emails the same day they went out. I was finishing the webinar slides the night before. And believe me when I say that I hadn't even started on my sales page…
I would bail on a launch… Mhm, that's right! It was like crickets, and I hadn't gotten any sales. So what was the best thing to do? Shut it down! Bail! No point in finishing it cause ain't no one buying anyway…
I didn't know who I was speaking to or how to speak to them… Big mistake! I didn't know what the word messaging was or that it existed. Sure, I had worked out my ideal client avatar, but little did I know how pointless that was.
My offers were plain and boring… Can you blame them for not buying? Haha, nope… I totally get it! And I wasn't really in love with my own offers either. It was more like something random stuff that I cooked up, hoping that the features would convince them to buy.
and most importantly, I let my fear hold me back… This was a HUGE block for a looong time, and at first, I wasn't remotely aware of how to handle it, so I hit the wall over and over again with each launch I put myself through.
If you said "yup, that's me too" to at least one of these, then you might be suffering from Launch Fatigue...
However, despite all of these wrongdoings, I wouldn't have changed a thing. Because all of this has led me to be in total alignment, detaching from the results, being open-minded, experimenting, having fun, being curious, keeping things simple, and doing what I want.
That's why I was hand-picked by Brandon Lucero and his team to coach his students for him inside of his 7-figure program. They felt that I had displayed some kick-ass qualities that I was a team favorite, and I would be a great addition to the coaching crew.
I'm now on the inside of James Wedmore's application-only Next Level coaching program, and as an affiliate for his 7-figure program, I've had the privilege to see firsthand the inner workings of a 7-figure launch.
I was also been selected by James Wedmore and his team to be one of four (out of over 600 people) to be part of an expert panel to speak on stage about the launch runway.
This all gives me the opportunity to work with amazing clients who want to make a difference, and why people call me the Messaging Ninja.
Allow me to
introduce
myself...
Hey, I'm Ken Westgaard, and I'm on a mission to help you go from being the Unclear Solopreneur to stepping into the role of the Unstoppable CEO that you know you were destined to be.
I'm known for being quick to connect with people across the globe who are interested in learning from me because of my sincere, supportive, and witty personality that is magnetic to my ideal clients who want experienced support when implementing their big ideas.
As a multi-passionate Manifesting Generator who loves experimenting with launches, I'll dive deep into my pursuit of finding the truth about launching. And when I do, I'll make sure to share that newfound knowledge with you.
I move fast, but I always speak the truth, which is why I'm not shy to share even things that some people might find a bit woo or out there, such as being in alignment when you launch and how your energy can greatly impact your launch, or how human design can help you become the best version of yourself during a launch.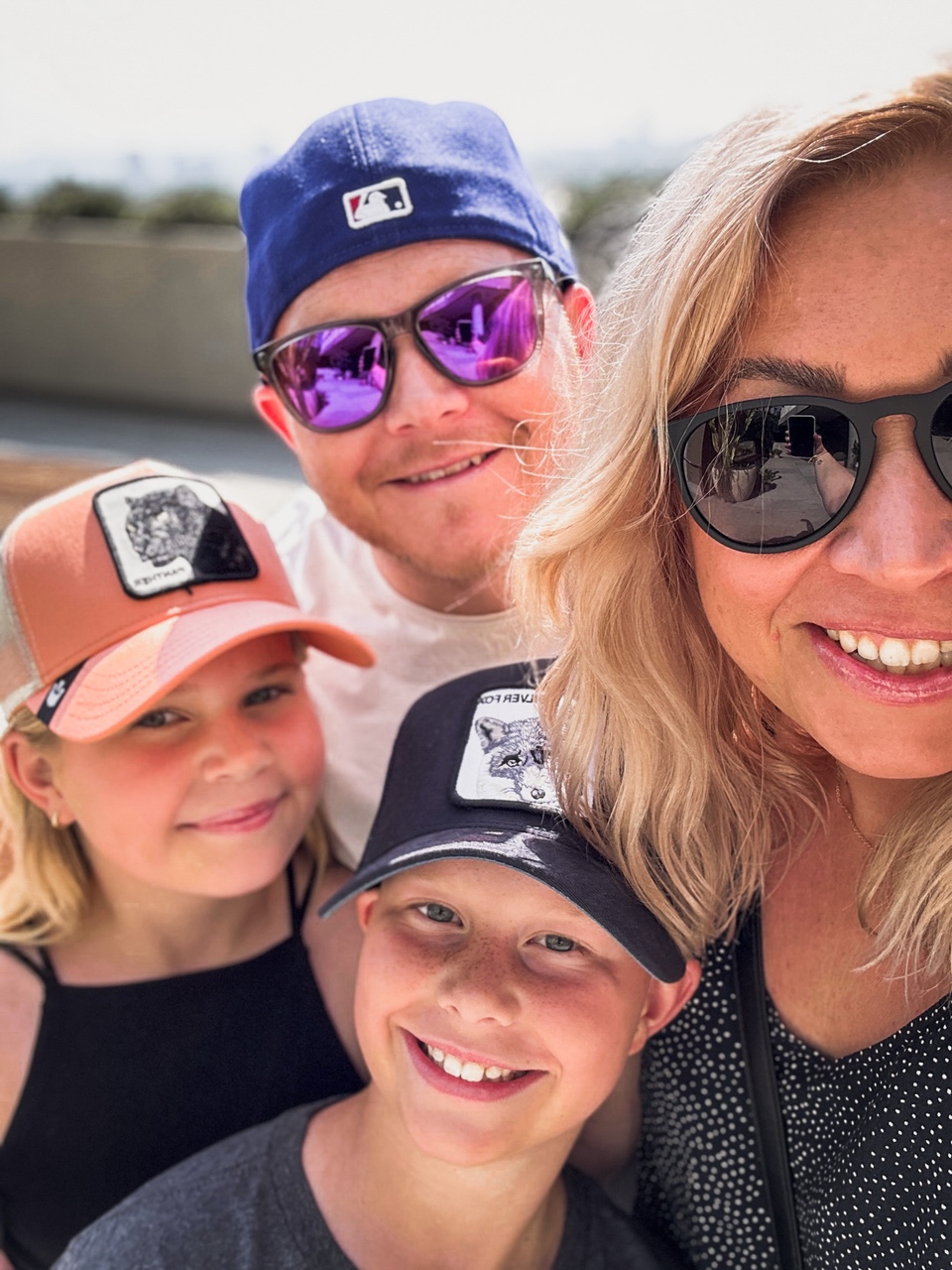 Not to worry though… I'll also ensure you have your strategies in place and build a strong foundation with my Launching By Choice™ Method that focuses on creating your Magnetic Messaging, uncovering your Million Dollar Offer, and backing it all up with 100% Intentional Energy.
My podcast, OMG I'm Launching, is quickly becoming a favorite for its valuable insights and fun stories highlighting the dramatic ups, downs, failures, and success of being in launch mode!
So Now It's Time for You to Make One of Two Choices…
The first choice is to choose to do nothing. And as you already know, if you choose nothing… then nothing changes.
BUT, if you already know that you want to grow and scale your business with fun & simple money-making launches, then your choice is obvious: join me inside the Launching By Choice™ Support Hub and start your transformation to become the Unstoppable CEO you know you were meant to be.
Simply click the button below and I will be waiting for you inside!
But if you're still on the fence, wondering whether to take the leap, let me share one last thought with you, maybe you're thinking…
"It all sounds great, but I just don't have the money, energy, or time right now"
…then you're not making the choice at all. You're letting your circumstances make your choices for you. And as you know by now, that's not how the Unstoppable CEO operates. You see, our "circumstances" are mostly in our heads. They're "time and money" excuses we make because we're not willing to step up and play a bigger game.
Greatness and success don't care about your circumstances.
Success always finds a way. Greatness always plays a way bigger game.
That's what the Unstoppable CEO understands. And now, so do you.
Every effort has been made to accurately represent my products and their potential. Even though this industry is one of the few where one can write their own check in terms of earnings, there is no guarantee that you will earn any money using the techniques and ideas in these materials. Examples in these materials are not to be interpreted as a promise or guarantee of earnings. Earning potential is entirely dependent on the person using my products, ideas, and techniques. I do not purport any of my products to be a "get rich scheme."
Any claims made of actual earnings or examples of actual results can be verified upon request. Your level of success in attaining the results claimed in my materials depends on the time you devote to my programs, ideas, and techniques mentioned, your finances, knowledge, and various skills. Since these factors differ according to the individual, I cannot guarantee your success or income level, nor am I responsible for any of your actions.
Materials in my products and on my website may contain information that includes, or is based upon, forward-looking statements within the meaning of the securities litigation reform act of 1995. Forward-looking statements give my expectations or forecasts of future events. you can identify these statements by the fact that they do not relate strictly to historical or current facts. They use words such as "anticipate," "estimate," "expect," "project," "intend," "plan," "believe," and other words and terms of similar meaning in connection with a description of potential earnings or financial performance.
Any and all forward-looking statements here, or on any of my sales materials, are intended to express my opinion of earnings potential. Many factors are important in determining your actual results and no guarantees are made that you will achieve results similar to mine or the testimonials of my customers. In fact, no guarantees are made that you will achieve any results from the ideas and techniques in our material.