What most Unclear Solopreneurs get wrong with a sales page is that they leave it to the last minute…
Sales Page Transformation
A sales page is meant to make sense and speak to the heart of your buyers…
The Sales Page should be one of the first things you create. Why? You might ask… From a messaging and a design point of view, you'll use a lot of the copy and design elements when you start promoting your offer.
And if you do, you'll notice that both your messaging and design will stay much more consistent throughout your launch. By the time people reach your Sales Page, it will serve as a reminder of everything they've seen from you during the launch.
The Sales Page is the last stop (well, except for the checkout page, that is…)
Now, I get it… Building a sales page may seem like a daunting task to get started on. There are so many pieces that goes into a sales page, so where do you even start, right?
And when people land on your sales page, they all have different ways of reading through your sales page. Some people read every tiny detail, while some simply skim through. Others might just need to know the price…
Either way, you have to make sure that it's a good experience overall. The first thing people notice is the design, then they'll start looking at your headline, and if those two things are off, they'll leave, and you'll have lost a sale before they even know what it's all about.
Let's create that amazing experience for your audience.
Let's transform your sales page into a sales machine…
Phase 1 - Pre Work
First, we'll book a Kick Off Call about two weeks (on a Thursday) from the day you sign up. Then you'll spend some time completing a questionnaire before we jump on the Kick Off Call to make the intensive day as efficient as possible so that we can get as much done in that time.
You'll have 14 days to complete the questionnaire...
Phase 2 - Kick Off Call
On Thursday morning we'll jump on a call to set expectations for the intensive day and we'll walk through the process + we'll go over the questionnaire you've filled out to clear up any questions that you might have, or if I have any questions for you.
This call will be between 60-90 minutes...
Phase 3 - Intensive Day
On the following Monday, the work begins! All you need to do is to be available on Messenger throughout the day and maybe get on a Zoom call if needed. Some questions tend to come up or I might ask for some feedback and the more responsive you are, the faster we can move forward.
By the end of Tuesday you can expect to get your hands on your Sales Page.
You can expect me to work about 8 hours this day, including a few breaks throughout the day...
Phase 4 - Time to review
On Thursday, we'll get on the last call to review your new Sales Page. and I'll walk you through how you'll get the most out of it. This is the last chance to make any changes before it's finalized. If any changes are needed you can expect to have the finale version in your hands by the following Monday.
This call will be around 60 minutes or less...
Phase 5 - Support
After the Sales Page has been finalized, you'll get an additional 30-day support where you can ask me any follow-up questions on Messenger.
I'll respond within 24 hours...
Don't take my word for it…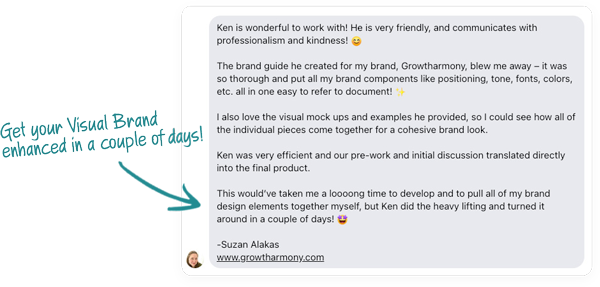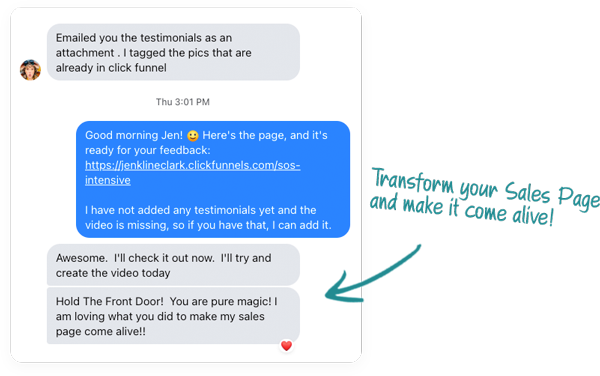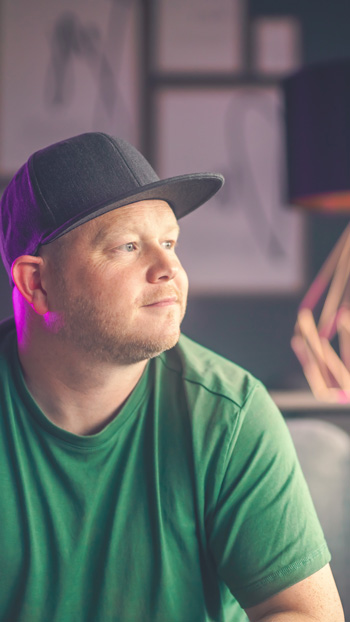 Here's what every intensive includes:
Access to my tailored pre-work

60-90 minute kick-off call

Day of Intensive

Post-intensive walk-through and review

30 days post-intensive support period
Investment is currently $500
Expected to increase to $750 in the next round.
As a multi-passionate Manifesting Generator who loves experimenting with launches, I'll dive deep into my pursuit of finding the truth about launching.
I move fast, which is exactly what you can expect from the One Day Intensives. Instead of dragging your feet for months, we'll get you sorted in a fraction of that time. Want to know if you're a good fit for the One Day Intensives… Book a Clarity Call below!
2023 © 59NORTH / Ken Westgaard. All Rights Reserved.